Lumiman Smart LED Light Bars, Gaming Lights, RGB Light Bars Work with Alexa, Google Assistant & Siri, Light Bars for Ambient Lighting, TV LED Backlights with Scene and Music Modes
Only Available in the USA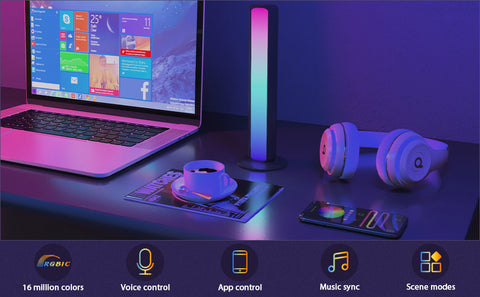 Are you looking for a more immersive experience when watching TV or playing games? The smart led light bars will definitely bring what you want !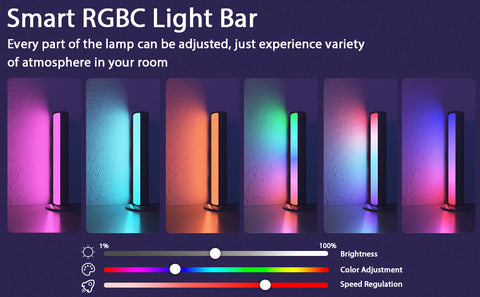 Create your own ambiance in room
Easy to manage your gaming light bar and have more entertainment to your daily life.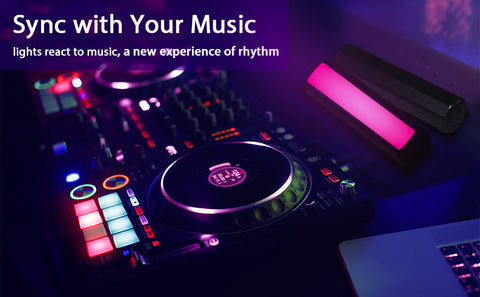 With sound-sensor, the light flashes smoothly with the beats,it make the melody visible. 4 kinds of music effects bring different visual feast.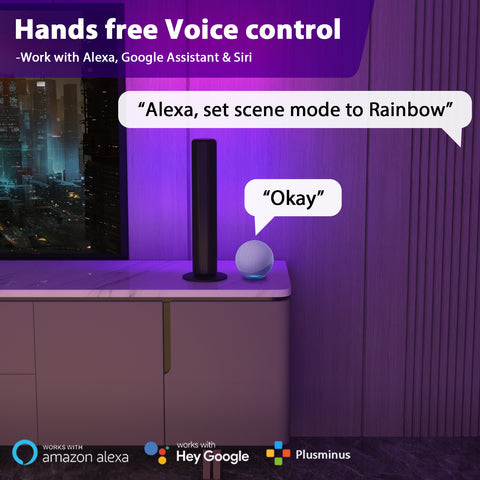 Smart Control
THE Wi-Fi-supported RGB light bar can be controlled via the PlusMinus App, allowing you to control the lights by your voice, cellphone, or tablet.