Automations are more advanced controls for your devices, feel free to be creative.
Here is a simple example of what you can do with automations. 
1. Turn on the bulb to RED at 5 AM
2. Switch the color to GREEN at 7 AM

Please follow the steps:
1. Create "Red" and "Green" bulb scenes.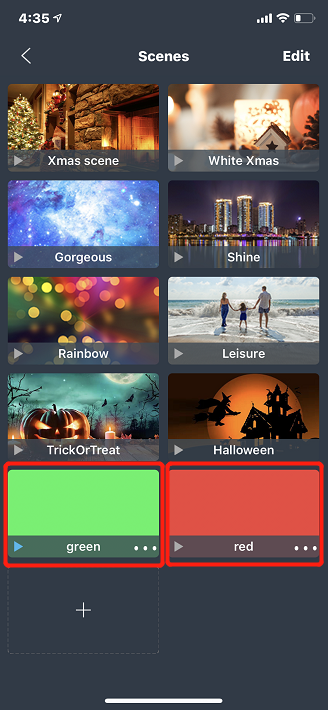 2. Set Automation as picture shows: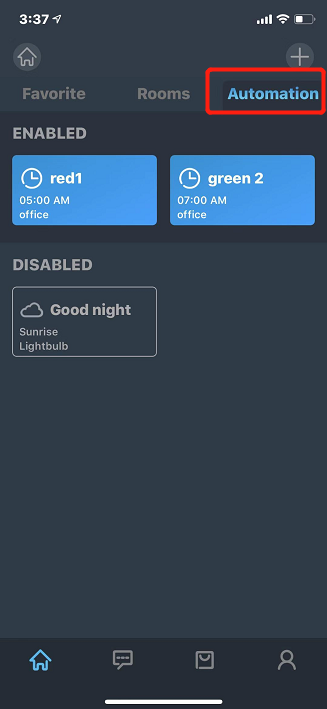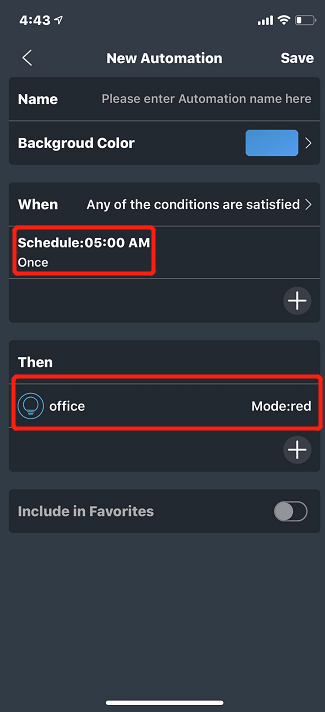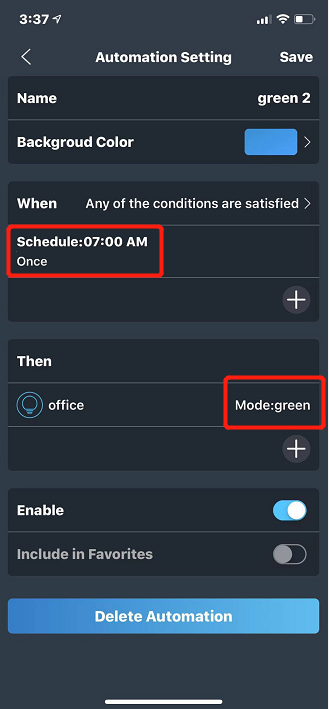 3. Save all the Automations and make sure to keep the device connected and online so that the automations can be triggered.