To share a single device
1. Create a new account for your new family member, please note that this account should be registered in the same region as your account.
2. At the top left corner of the main page, click your home, then 'Device Sharing', then click 'Add Share Members'.
Please make sure the device already connect to your account.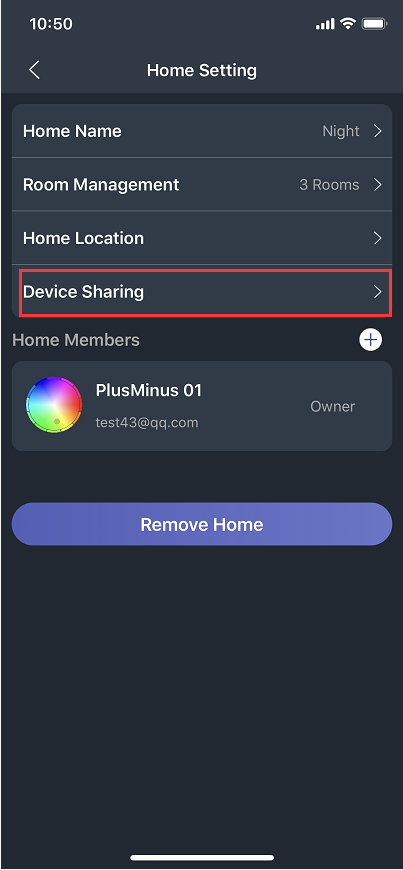 If you want share all the devices in that home to your family member, please check the following:
1. Click the home icon at left up corner, and then choose the home management.
2. Choose the home you can add the home members.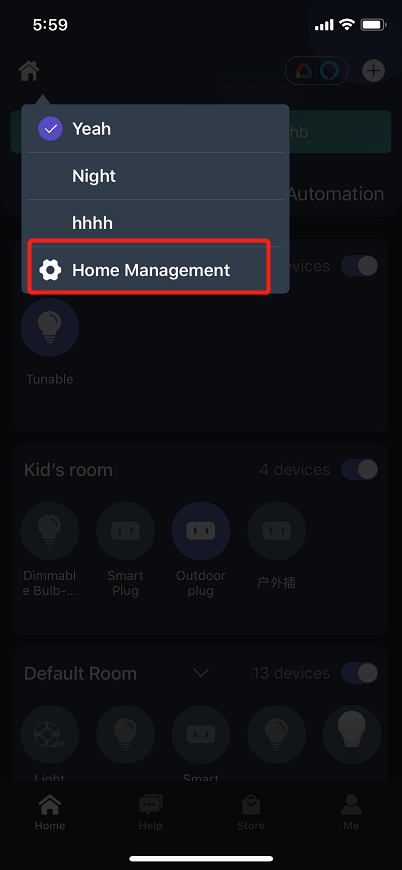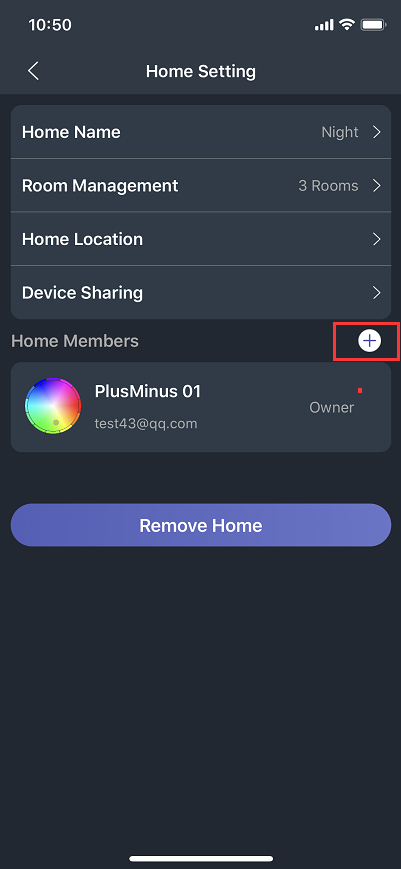 The Shared account can find the room at left top corner, please click the house icon and change to the shared room.